How to Get the Most Out of Your Massage Treatment
Massage therapy is a great choice for individuals who experience pain, injuries, or are looking to relax.
Massage promotes relaxation, pain relief, the improvement of blood circulation, and many more. It's not only helpful for your physical well-being, but also for your mental well-being. The benefits of massage therapy are countless — so let's talk about how to get the most out of your massage treatment.
Getting the most out of a massage treatment involves being prepared and active participation during your session. In this blog, we're going to talk about some things you can take into account to help you maximize the benefits of your massage.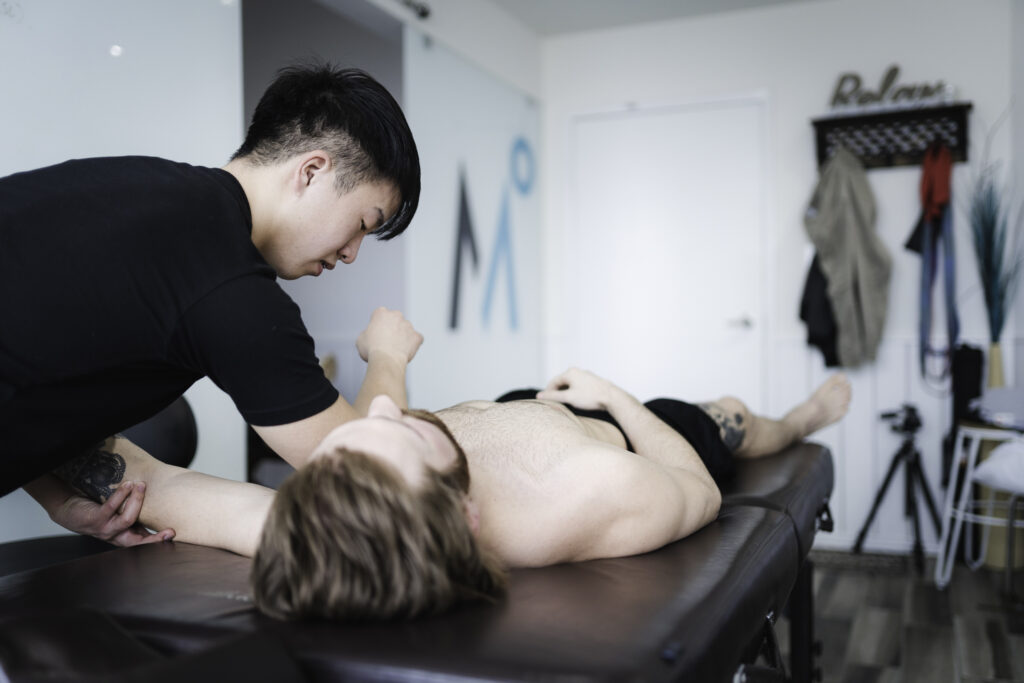 1. Arrive early
Being on time for your massage treatment is a simple yet important thing to consider before your appointment. If you're late and feel rushed, it might take longer to relax and it can affect your massage. It also helps if you arrive early so that you can fill out any necessary forms for the clinic.
2. Communicate with your massage therapist
One of the biggest things is to communicate with your massage therapist. Open up and be transparent about your health history, conditions, and injuries. Tell them about your primary concerns, pain points, and goals. This way, it'll help your massage therapist understand your situation better and can create an individualized treatment plan for you. During the session, it's important to communicate with your therapist so they can adjust their technique to your liking. If the pressure is too light or too intense, let them know so that they can cater to your needs.
3. Relax your muscles and your mind
Relaxing your muscles and your mind is essential during a massage. Tensed muscles can affect the therapist's ability to work on your muscles and can potentially hinder the full benefits of the massage. Before the treatment, try to let go of any tension and allow your muscles to relax. One way to do this is to focus on your breathing as it can help enhance relaxation and release tension.
4. Follow Recommendations and Routine
After a massage treatment, your therapist will usually send you post-care treatments such as stretches or exercises you can do for maintenance. For long-term and consistent benefits, you can incorporate massage treatments in your routine regularly. It can help you manage chronic conditions, injuries, and overall maintain your well-being.
In conclusion, there are many things you can do to prepare for your massage treatment. The importance of these things ensure more than just showing up at the clinic; it includes a prepared and relaxed mind going into the treatment along with communication to ensure a personalized treatment plan that works for you.
Here at M.O., we believe your health and wellness come first. 
Your M.O. is your hustle. Do it pain free.